Sunday, October 26, 2008
Yo, Phillies, Go For It!
Language, smanguage, we just want to WIN!
Labels: Philly Phocus, Spiels on Sports
Daily Sally Home

View Karen's Star

Current Commentary

Democrats and Doorknockers

Doctor Dramas and Dilemmas

Blogs Etcetera

About Sally Swift

Get the 411

Daily Sally Archives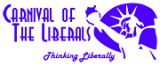 Want this badge?